-> this way please!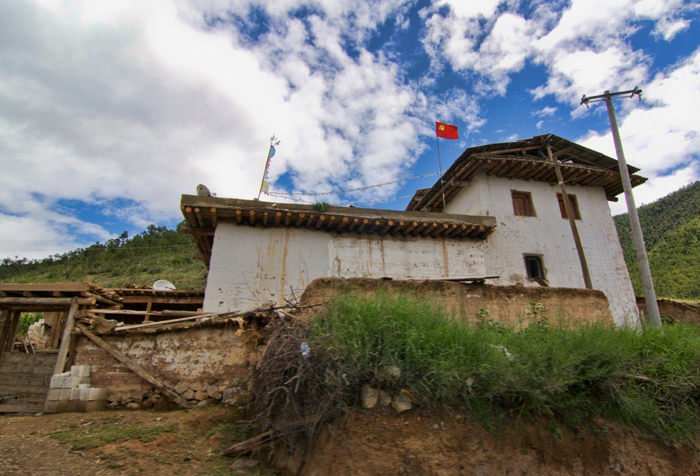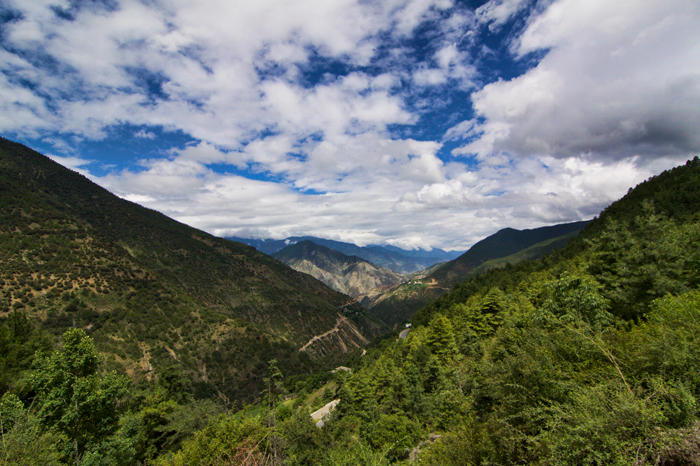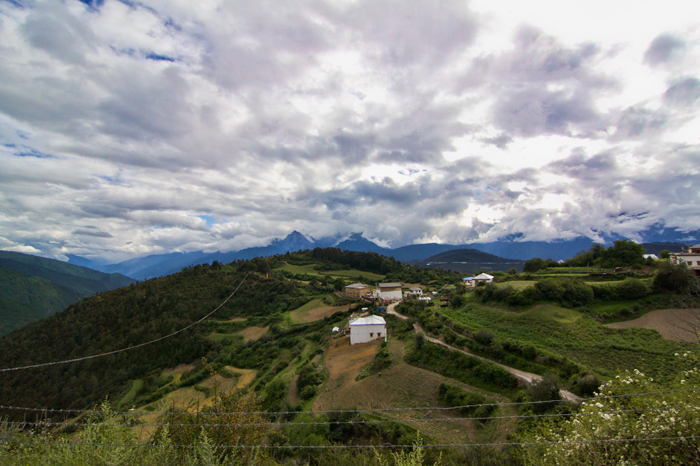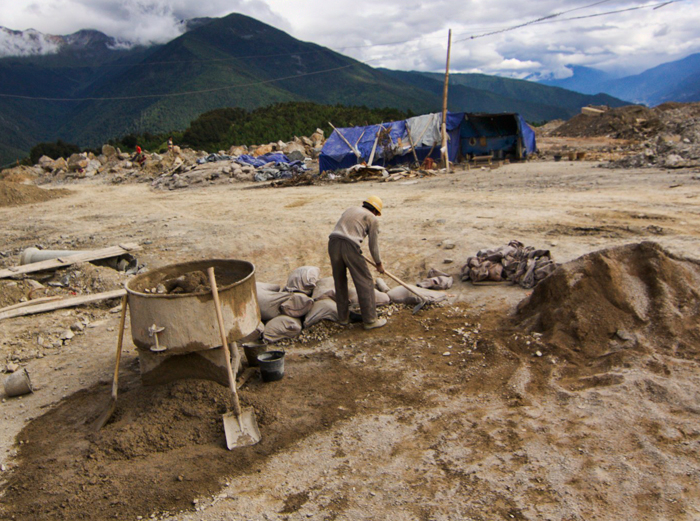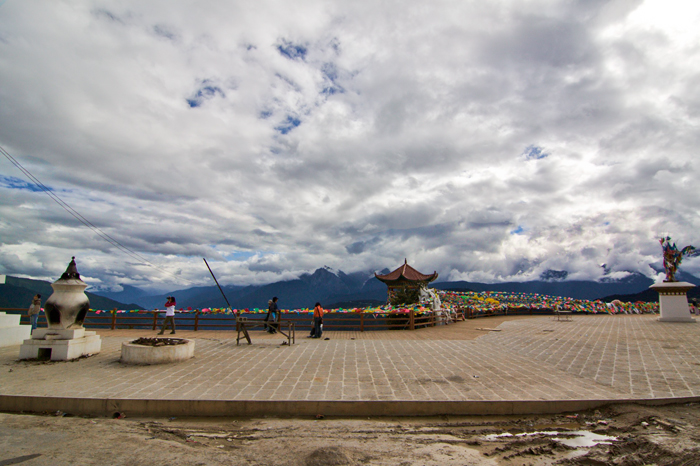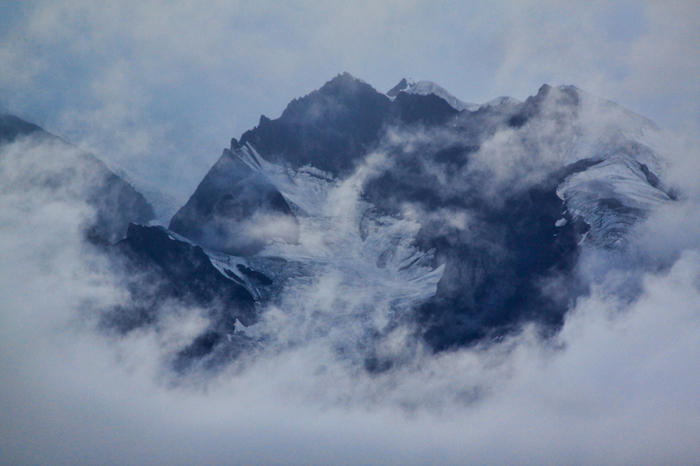 i do not know what this is good for. but now all the ppl that live in the basement or 1st floor see only a wall. big tourist bull shit!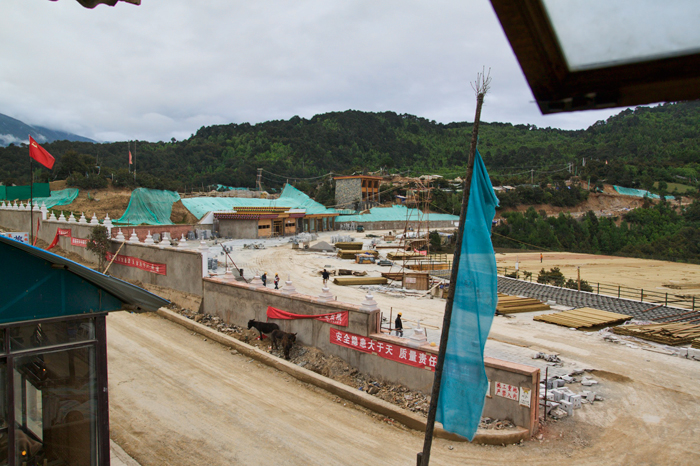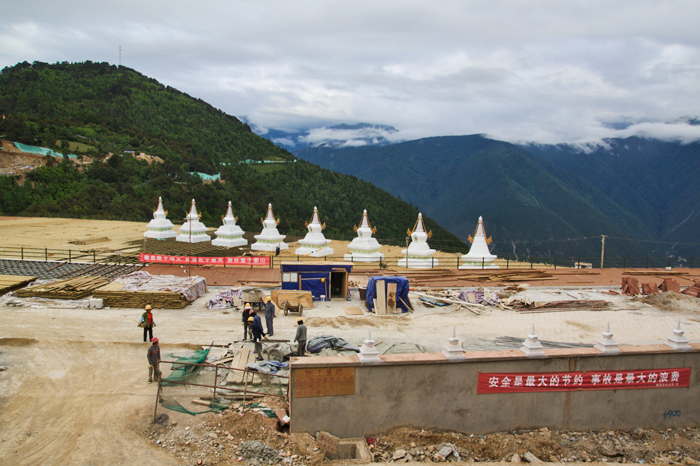 good morning mountains
offerings have to be made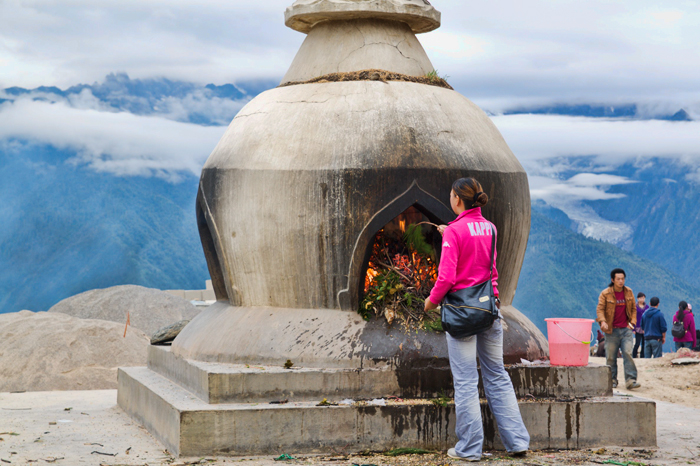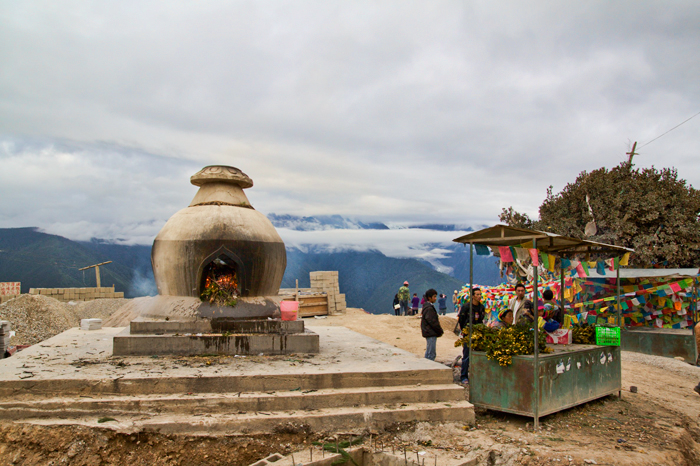 shared a taxi with Charlotte and Sarah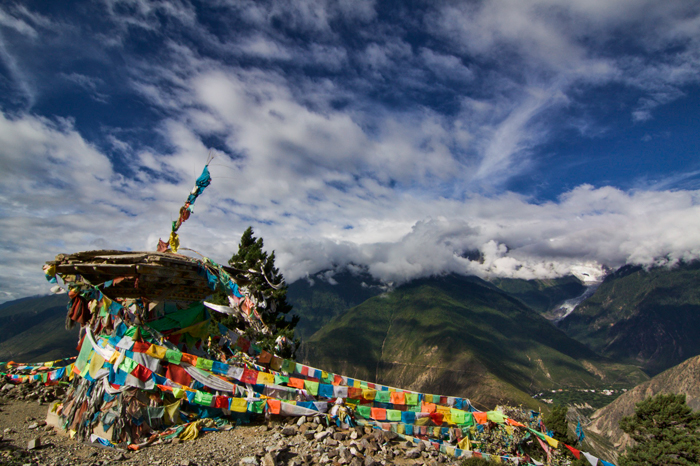 lazy chinese worshipper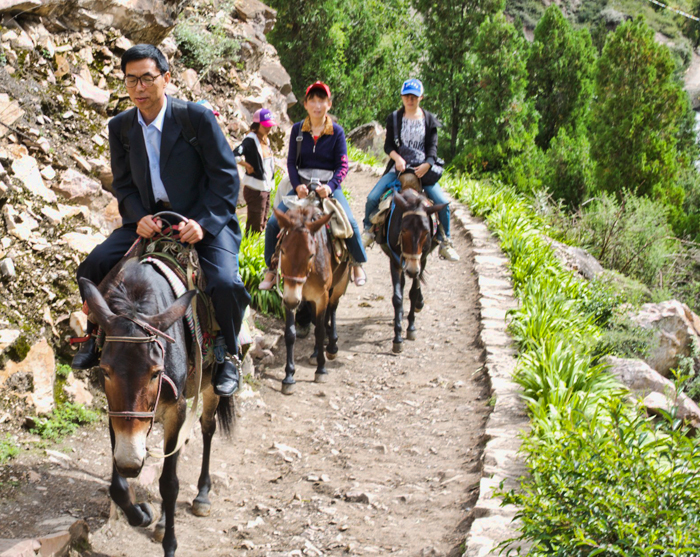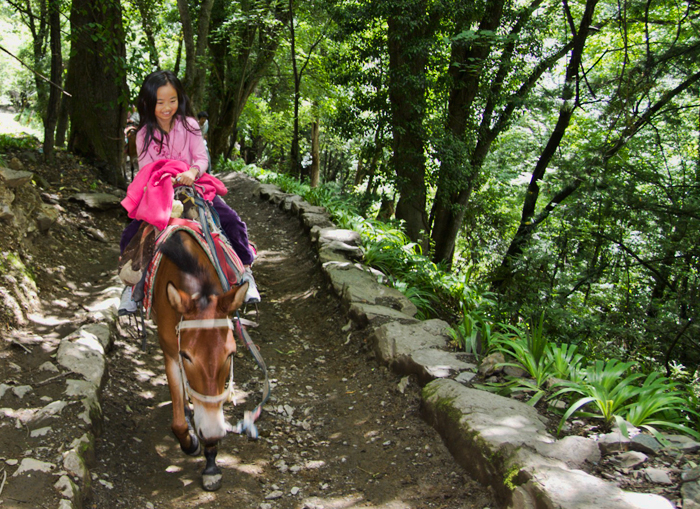 we did walk of course
a little temple - almost up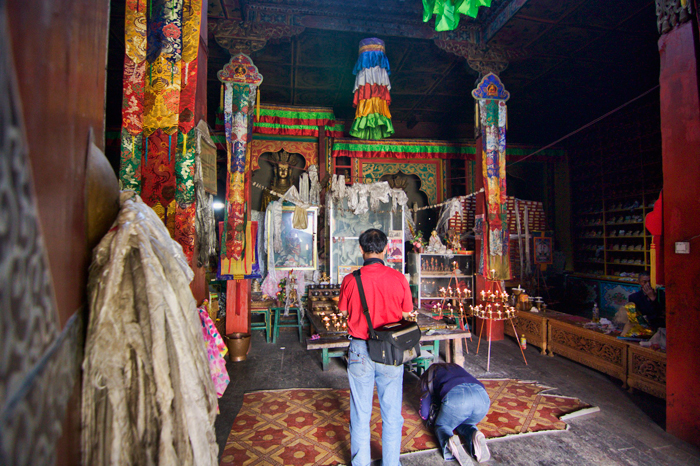 Meili Snow Mountain or Kawagebo as it is known here in the aoutonomus region of Tibet is up the glacier
still to many clouds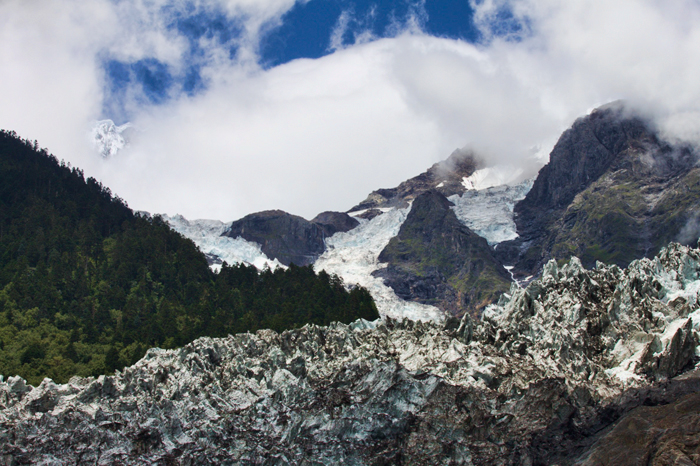 so we wait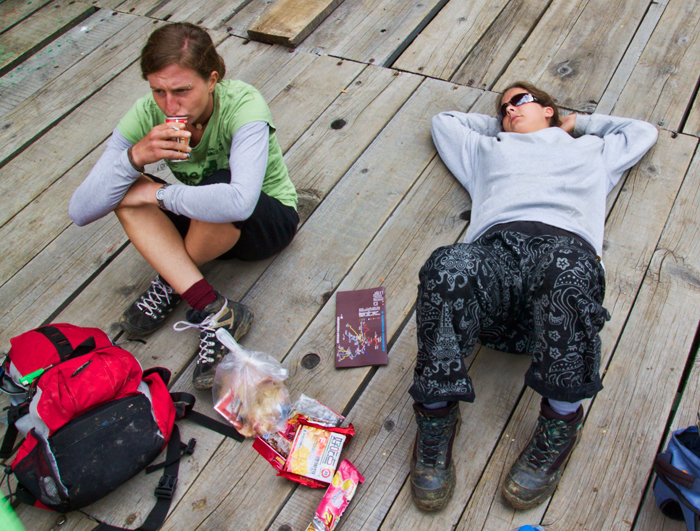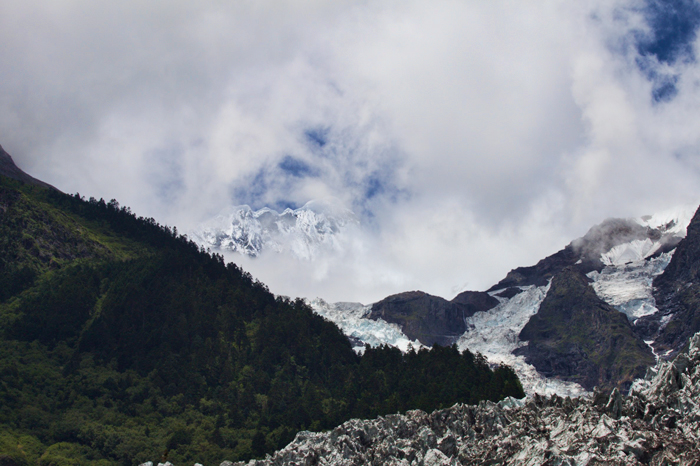 uiii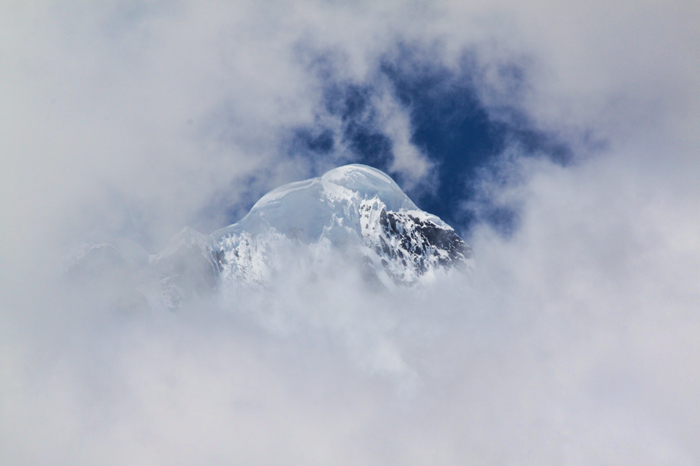 Great!!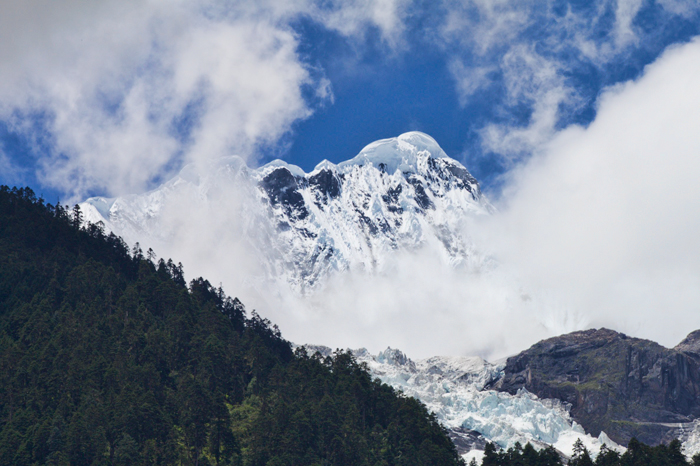 even the clouds on the other side did move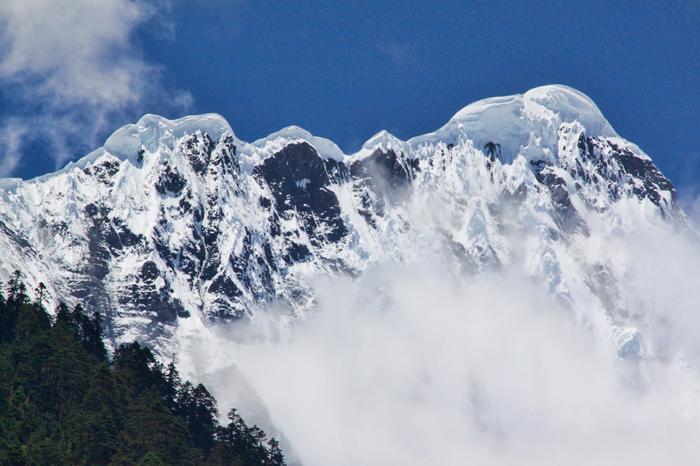 did try to get to a monastery
but did run out of time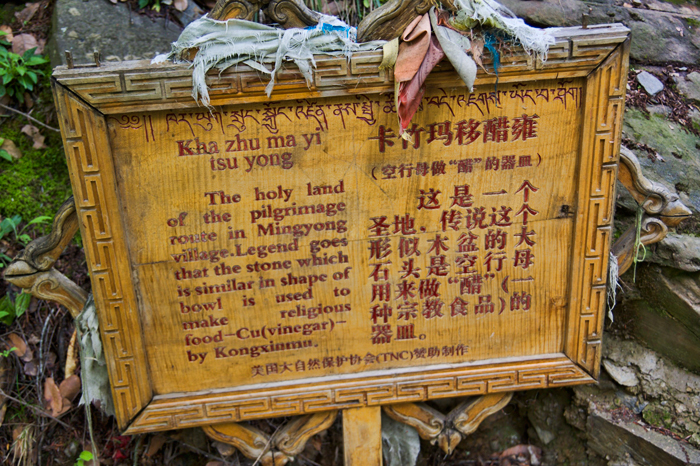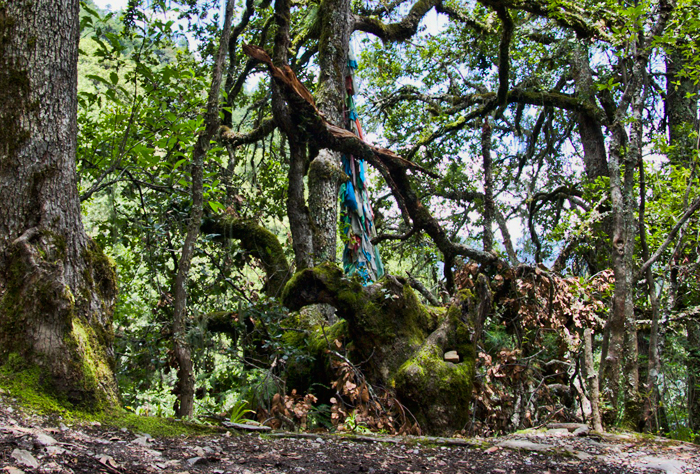 next to the temple is a small restaurant - time for some food and a beer before i have to run down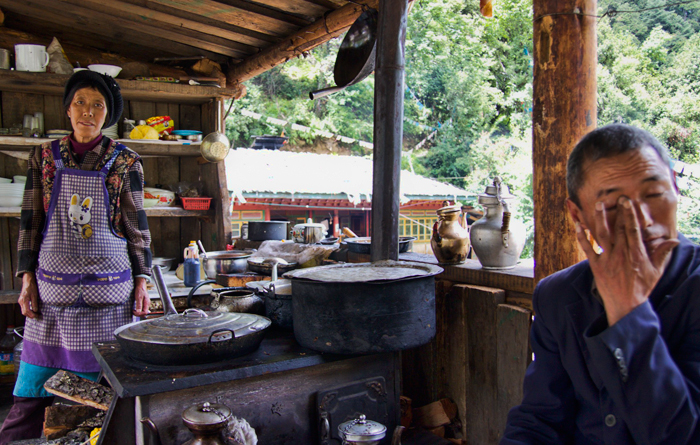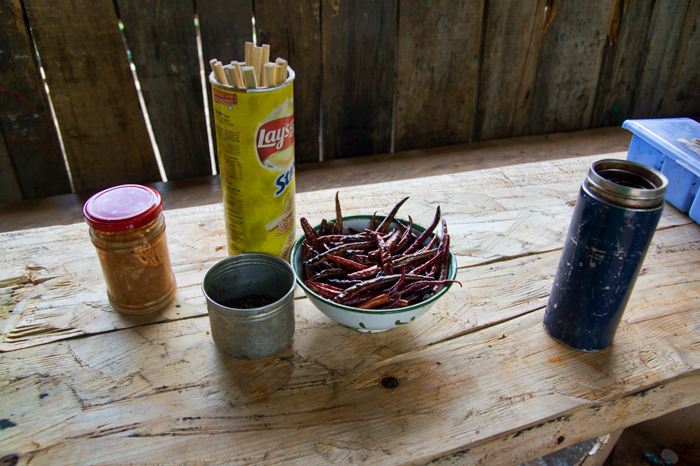 more offerings
goodbye :-)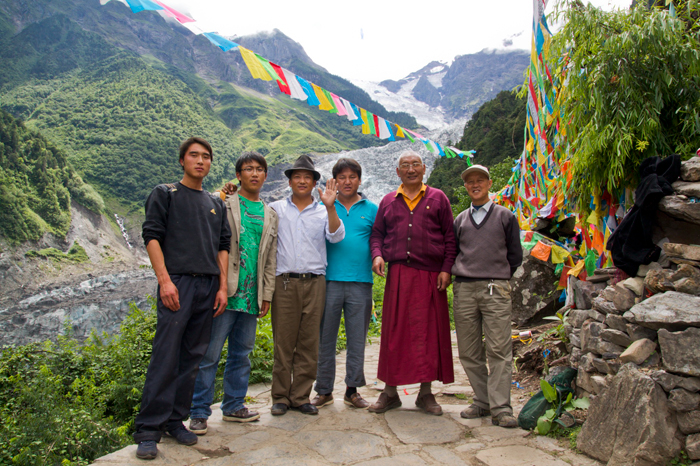 old grave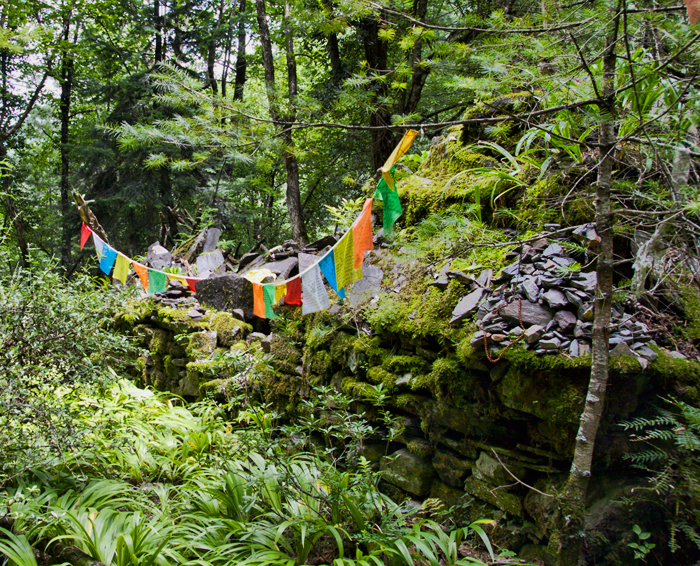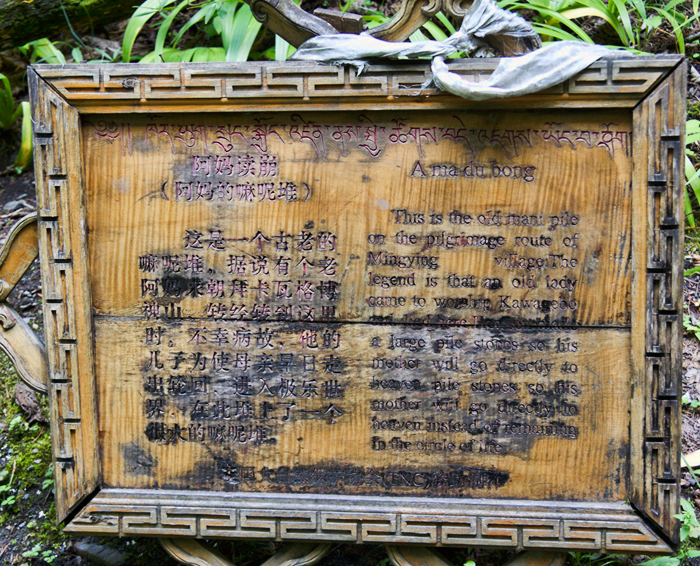 back to Shangri-La on
page 9