Winter 2004/05 - Thailand I
was quite different than the last years.
We had the wave - I did watch it from my bungalow at Ngapali Beach. Lucky I was - over there we had only one wave and the only disaster victim on our beach was my friend Archie from Utrecht.
The other unusual thing was that I spend 7 weeks at one spot: Pai - breaking my old record - 4 weeks Ngapali Beach.
I meet so many beautiful people in Pai and there was so much to do or not to do, 7 weeks was nothing! But later more on Pai.
That interesting quote from the previous page is from Jet Li in Swordman II - it captures my Pai spirit quite well :-)
November 20th - sunset over Chao Phraya - back in asia again.
The plan was: spend some time in nam tok (was there in 89 the last time), meet a few friends in bangkok, fly to myanmar for 6 weeks, meet another friend from back home to travel in thailand and than???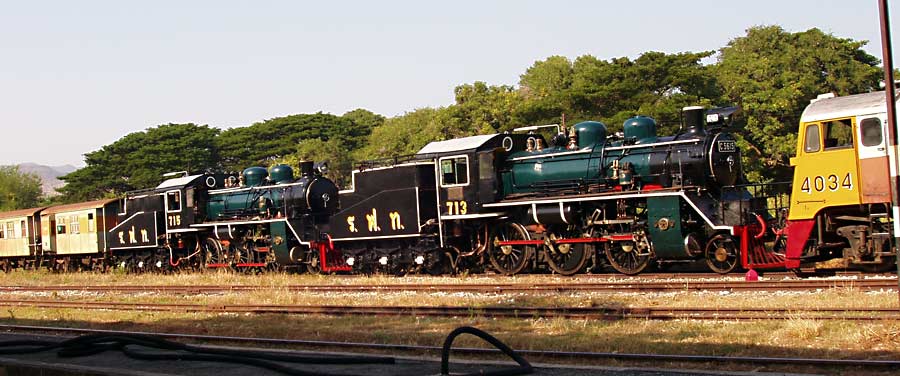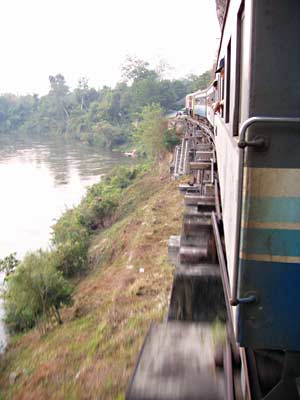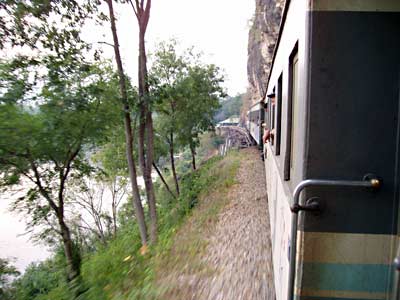 nothing left of them old and dangerous looking bridges. in nam tok stops the train now. that is a few hours after the river kwai bridge. once there where no tourists and nice rafts on the river with bungalows on them. now it is only expensive and early in the morning countless noisy speedboats assemble along the river to ship tourists up and down the river.
not my cup of tea. to after one night - bye bye nam tok - back to kanchanaburi - reading and ipod'ding.
the only light in all the darkness up in nam tok: Chantal and Robin - we had a nice evening and a better morning :-) cheers!!
the view from my bungalow in kanchanaburi